2022 Legends of the Fall Bison Auction, Banquet Reservations and Bison Fundamentals Registration
Please join us for our 26th annual Legends of the Fall Show & Sale taking place on Saturday, November 26th. The sale will be called by Jud Seaman of Quality Auction Services beginning at 10 a.m. CT. Bidding will take place both in-person and online using the QAS website.
Final consignment numbers:
Heifer Calves - 53
Producer Pride Heifer Calves - 10
Yearling Heifers - 32
Producer Pride Heifer Calves - 6
Two-Year-Old Heifers - 4
Mature Cows - 1
Bull Calves - 57
Yearling Bulls - 28
Two-Year-Old Bulls - 7
Total Animals = 200
Judged - 69
Non-Judged - 129
To view the full sales book, click here: Salesbook 22
New at the auction this year: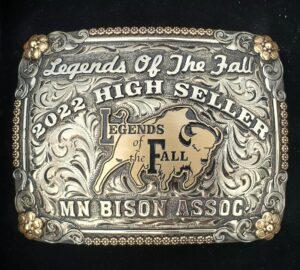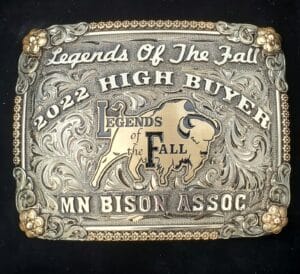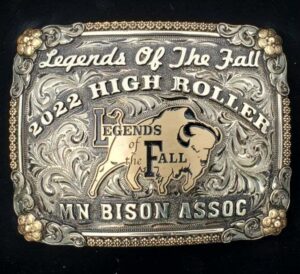 Be sure to join us for the Bountiful Banquet and Bison Fundamentals class on Friday, November 25th in Albany. The banquet is an evening of celebrating all things bison along with the judges announcing the trophy winners of each class, the Grand and Reserve Champions and which consignor is the Producer of the Year.
Accomodations:
Albany Baymont Inn & Suites - Albany, MN
Phone: 320-845-2145