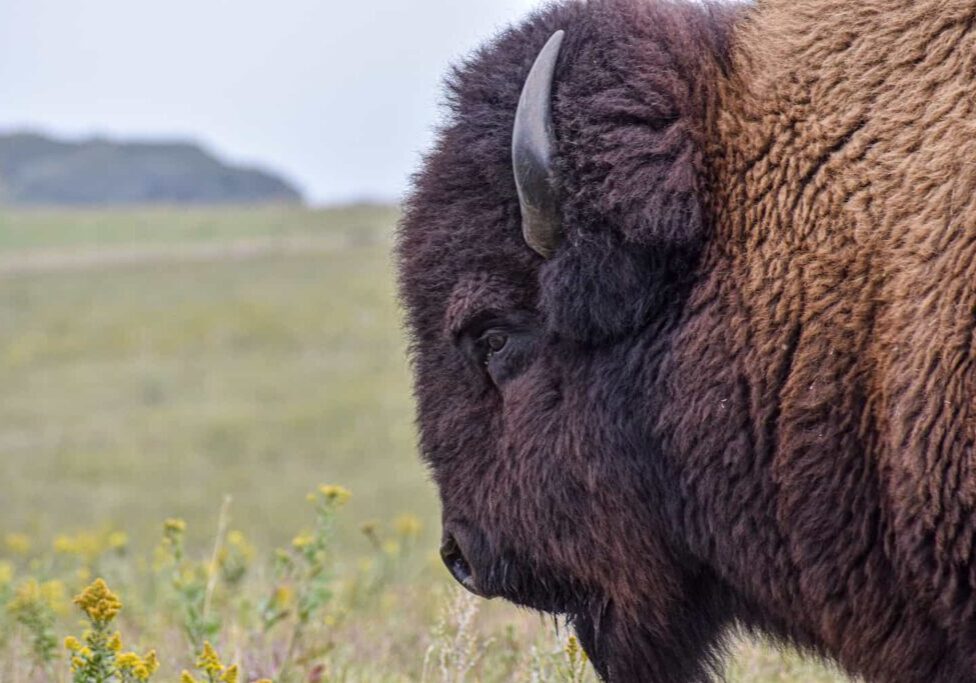 Summer seems to have raced on by and rather than trying to figure out where it went, I guess we will turn our focus onto the fall. Seems only fitting as my pastures have dried to the point where I need to feed hay, which usually isn't until fall.
For many of us, fall is very busy but also a very rewarding time of year. That being said, it is never too early to start planning for fall. Which summer work hasn't been done that needs to be done? How do the hay supplies for winter look? What in the hell am I going to do  with  this  year's  calves?!
Thankfully, the Minnesota Bison Association is moving full steam ahead with planning the annual Legend's of the Fall show and sale. I hope everyone can use this great tool to market some of their livestock.
The auction committee has had some great conversations as to how to increase the value to the seller. It seems the consensus is that the quality of the animal consigned will determine the price paid within the parameters the market will allow—i.e. better quality brings better pricing. Quality may be subjective, as my favorite animal may be your least favorite. However, meat seems to be the backbone   of   our   industry.
Therefore, a bigger, faster growing animal is going to be more sought after.
With current feed prices, the guys feeding animals for meat production are going to have to be more selective of where they spend their money. Margins are extremely tight if not negative. Feeders are forced to buy animals who will perform. If you are selling animals into the feedlots, I suggest doing the best you can to bring the best animals to town. The best way to do this is to boost the health and weight of the animal.
I have had some good success in creep feeding my calves. I use a protein pellet on a self-feeder, but something simple like oats or a higher protein hay can help increase the weight and overall health of your calves. Feed lots purchasing calves will be willing to pay a little more if they know the calf is already adjusted to some form of feed and has already dealt with the stress of leaving mom. Often times these things will be visible when looking at the calf brought to town. However, weaning dates and diet are great in- formation to include on your sale post. Don't forget about mineral source. Providing adequate mineral is huge in the health and growth to all bison.
Genetics will play a huge role in the quality of the animals you offer. It's likely too late to improve the ge- netic makeup of your herd to capitalize on this year's sale season. However, it is the best time to make those improvements going forward. With high feed prices and a surplus of meat animals, it's a great time to make a long-term investment on some quality breeding stock.
I will be continuing to assist in the planning of the fall action as well as the annual spring conference. Please contact me if you have any questions, or if you have suggestions about what you wish to see at either of these two great events!
Jake Meyer
Director-at-Large