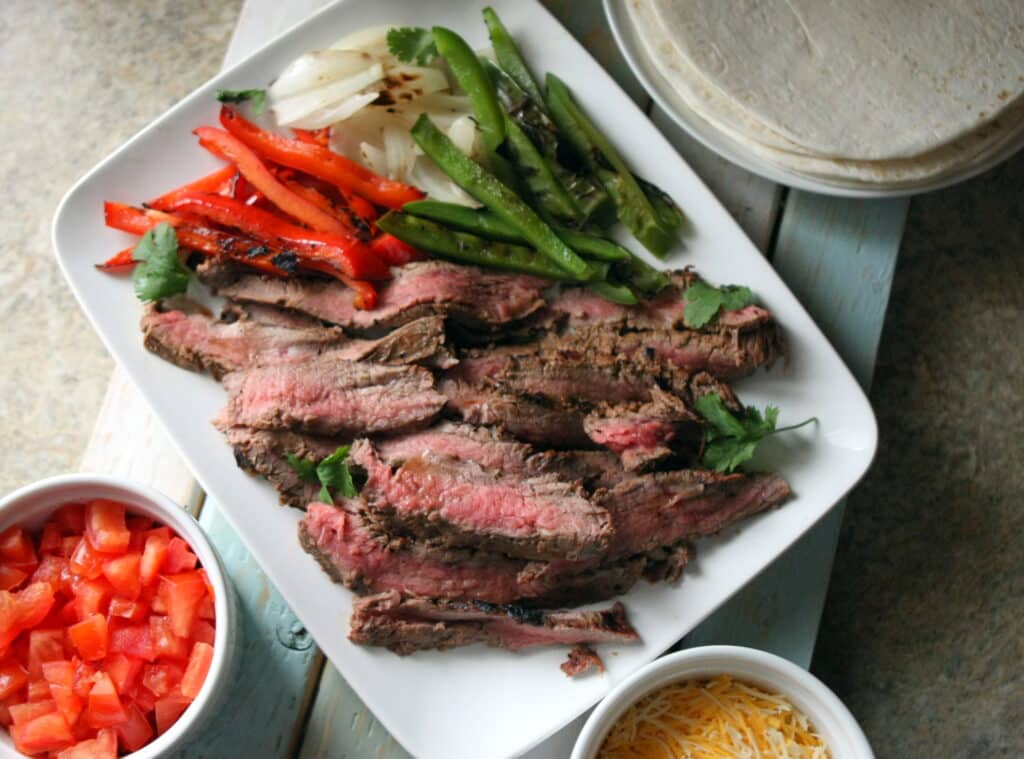 Serves: 6
Ingredients
Marinade:
1/4 cup lime juice
2 tablespoons olive oil
4 cloves garlic, minced
2 teaspoons soy sauce
1 teaspoon salt
1/2 teaspoon hickory liquid smoke
1/2 teaspoon cayenne pepper
1/4 teaspoon freshly ground black pepper
Fajitas:
1 1/2 pounds bison flank steak
1 onion
2 bell peppers
1 tablespoon olive oil
Tortillas and toppings, for serving
Instructions
Combine marinade ingredients.
Score flank steak on both sides and add to resealable bag with marinade. Refrigerate and marinate 4 to 8 hours.
Remove steak from marinade. Grill over medium heat until cooked to desired doneness, preferably no more than medium. (Cooking time will depend on thickness of steak.) Remove steak from grill and let rest.
Brush onion and peppers with olive oil and grill on all sides until lightly charred. Cool, then cut into strips.
Cut steak on the bias against the grain. Serve steak, peppers and onions on tortillas with desired toppings.