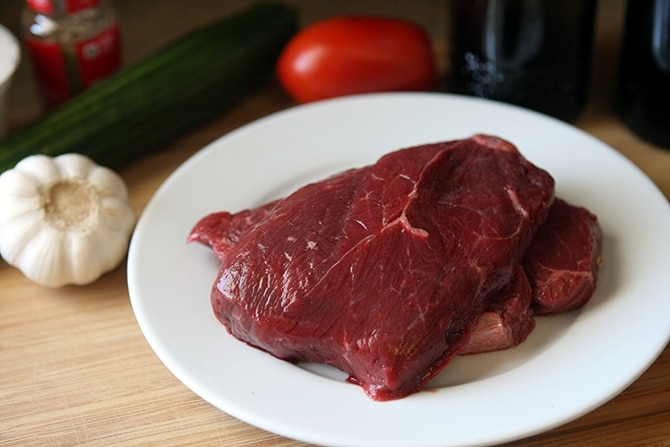 Grilled Bone-in Bison Tenderloin Steaks
Serves: 12
It will be no surprise to those who have been to Kentucky Bison/Woodland Farm events that Steve Wilson (NBA President 2004-2005) and Laura Lee Brown have hosted over the years that they are featured in the July/August 2014 Country Living Magazine. Included in the article is the wonderful menu accompanied with the recipes for their annual event celebrating Woodland Farm prepared by Levon Wallace, executive chef at Proof on Main, which the couple own along with the 21c Museum Hotel.
Ingredients
12 thick-cut bone-in bison tenderloin steaks (this would need to be a special order from most suppliers. Enjoying them at the restaurant, they are about 21/4 inches thick)
Olive oil for rubbing steaks
Kosher salt
Freshly ground pepper
Instructions
Rub steaks with olive oil and salt and pepper to taste. Set aside at room temperature for about 30 minutes.
Preheat grill to medium-high heat. Grill steaks until grill marks develop and meat is medium-rare, 6 to 8 minutes per side.
Recipe in magazine called for serving with Nasturtium Chimichurri Sauce. A web search offers several similar sauces.
Special thanks to From Proof On Main; Louisville, KY for sharing this recipe.