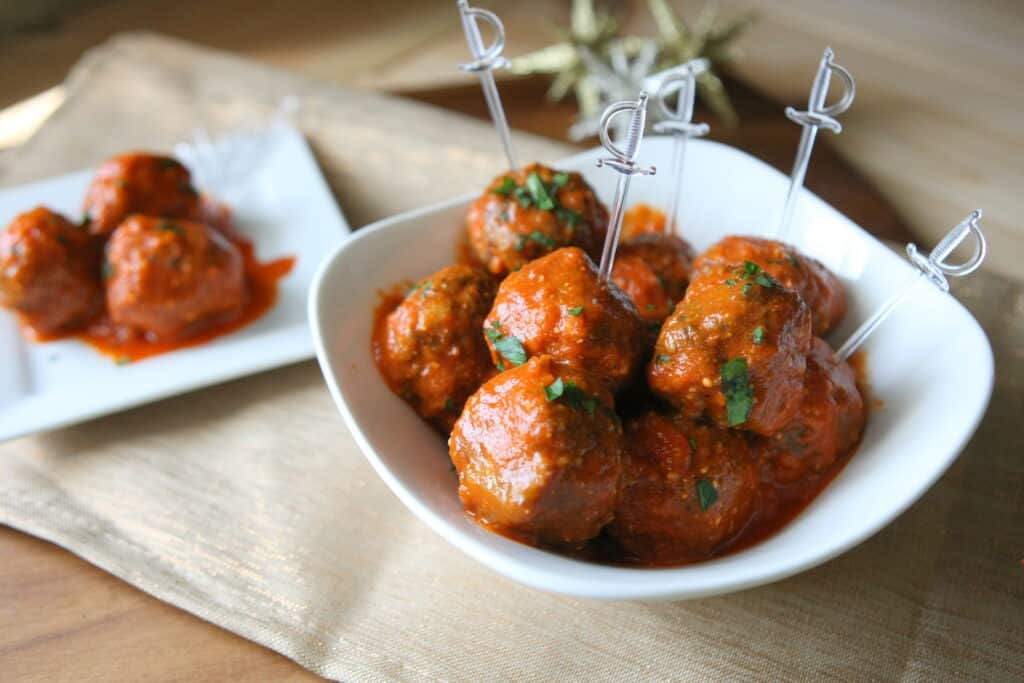 Roasted Red Pepper Meatballs
Serves: 10
Ingredients
Meatballs
2 pounds ground bison
½ teaspoons salt
½ teaspoon Italian seasoning
¼ teaspoon pepper
¼ teaspoon garlic salt
¼ teaspoon onion salt
½ cup Italian-seasoned breadcrumbs
2 eggs
1 tablespoon vegetable oil
Sauce
1 7.25-ounce jar roasted red peppers, drained
¼ cup Parmesan cheese
¼ cup Italian dressing
1 jar marinara sauce (24 to 28 ounces)
Instructions
For meatballs, combine ground bison with seasoning, breadcrumbs and eggs. Use your hands to mix thoroughly and form into 30 to 40 evenly sized meatballs.
Heat oil in large skillet over medium to medium-high heat. Brown meatballs on all sides and add to slow cooker.
Using a blender, puree roasted red peppers. Add cheese and dressing, and blend. Then add marinara sauce and puree until smooth.
Pour sauce over meatballs in slow cooker.
Cover and cook on low heat 4 to 6 hours or until hot and bubbly.