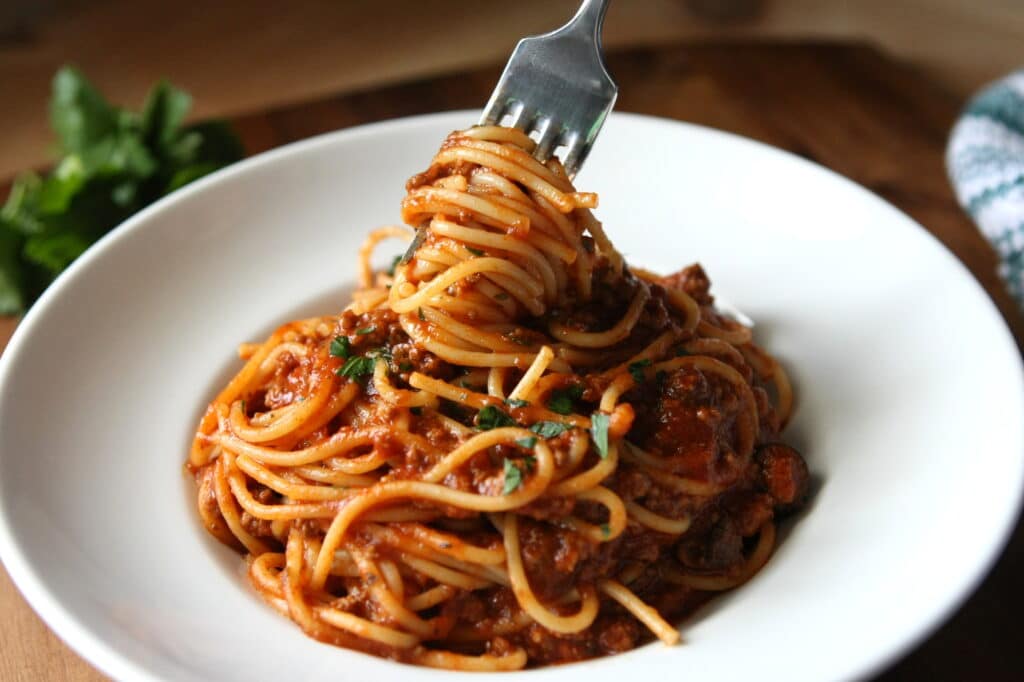 Slow-Simmered Bison Spaghetti Sauce
Serves: 8
Ingredients
2 pounds ground bison
2 cloves garlic, minced
½ teaspoon salt
¼ teaspoon pepper
¼ teaspoon garlic salt
¼ teaspoon onion salt
1 teaspoon dried oregano
1 dried bay leaf
2 1.5-ounce packets spaghetti sauce seasoning mix
1 teaspoon brown sugar
3 cups water
2 15-ounce cans tomato sauce
2 6-ounce cans tomato paste
1 small can mushrooms, drained and chopped
1 small can sliced black olives, drained
Instructions
Brown bison and garlic over medium-high in a large pot. Season with salt, pepper, garlic salt and onion salt.
Add oregano, bay leaf, seasoning packets, brown sugar, water, tomato sauce, tomato paste, mushrooms and olives, and stir to combine.
Cover and simmer over low heat at least 1 hour.
Season to taste with salt and pepper before serving over cooked pasta.