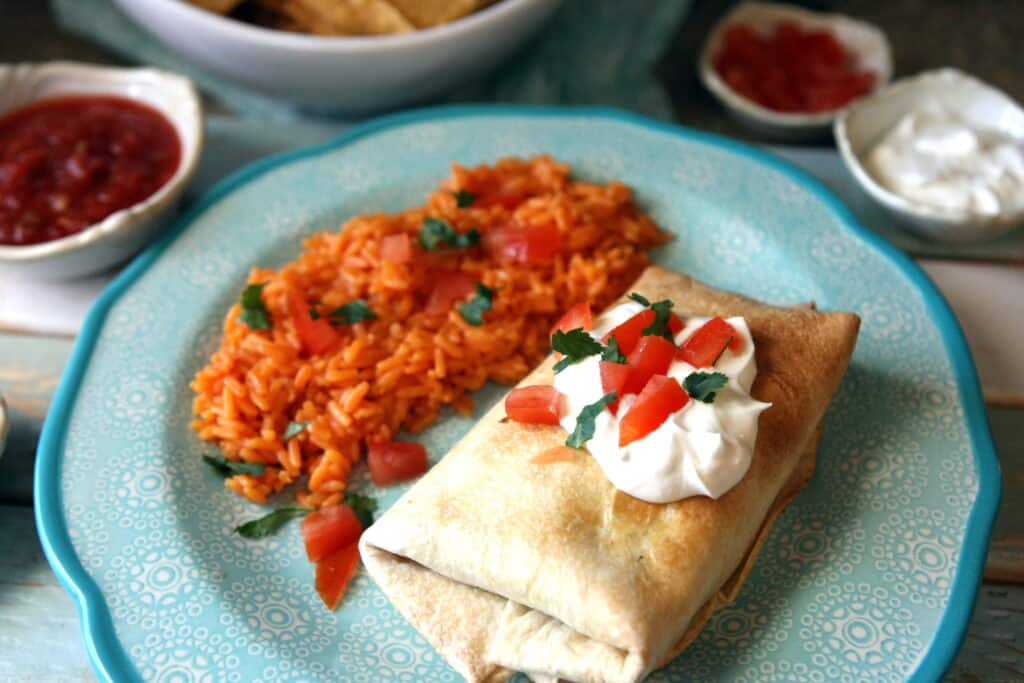 Serves: 4
Cooking Time: 35 minutes
These Mexican favorites are baked instead of fried. Same great taste and a lot less mess!
Ingredients
1 pound ground bison
3/4 cup chopped onion
3/4 cup diced green bell pepper
1 (1-1/4-ounce) package taco seasoning mix
2/3 cup water
1 (11-ounce) can whole kernel corn, drained
1 (8-ounce) bottle taco sauce
1 (16-ounce) can refried beans
10 (8-inch) flour tortillas
1 (8-ounce) package shredded Monterey Jack cheese with peppers
Butter-flavored cooking spray
Toppings: shredded lettuce, diced tomatoes, sour cream
Instructions
Preheat oven to 425 degrees F.
Combine first 3 ingredients in a large skillet over medium-high heat; cook, stirring until bison meat crumbles and is no longer pink.
Stir in taco seasoning mix and water; cook 5 minutes over medium heat.
Add corn and taco sauce; cook 1 to 2 minutes or until heated. Remove from heat and set aside.
Spread a thin layer of beans evenly onto each of the tortillas. Spoon 1/2 cup bison mixture down center of each tortillas, and top with shredded cheese. Fold sides in and roll up, burrito-style; place seam side down on a lightly greased rimmed baking sheet.
Spray tortillas with cooking spray.
Bake, uncovered, 22 minutes or until golden. Serve with desired toppings.