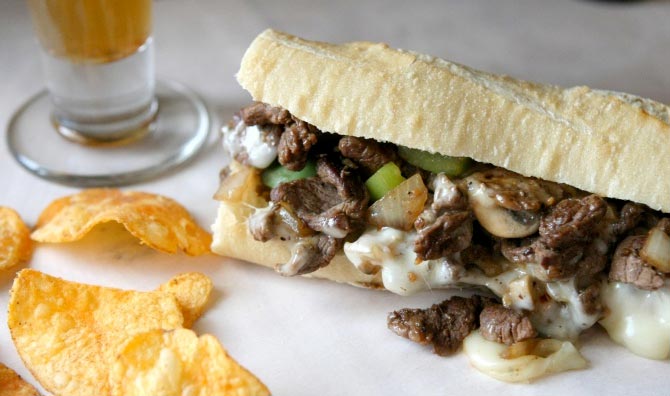 Bison Cheesesteak Sandwiches
Serves: 4
Ingredients
2 teaspoons oil
1 pound bison sirloin, thinly sliced against the grain
1 small onion, chopped
½ teaspoons Montreal steak seasoning
2 green bell peppers, chopped
2 teaspoons Worcestershire sauce
2 teaspoons low-sodium soy sauce
4 slices provolone cheese
4 crusty rolls
Instructions
Heat oil in a large, heavy skillet – cast iron, if possible – over medium to medium-high heat.
Add sirloin and onion and sprinkle with steak seasoning. Cook, stirring frequently, about 2 minutes or until onions start to turn translucent.
Add bell peppers and cook 2 to 3 minutes, or until peppers start to soften.
Reduce heat to medium-low. Add Worcestershire and soy sauce and stir.
Separate meat mixture into four sections. Top each section with 1 slice provolone and let cook until cheese is mostly melted.
Slice rolls and scoop one-fourth of the mixture into each roll.