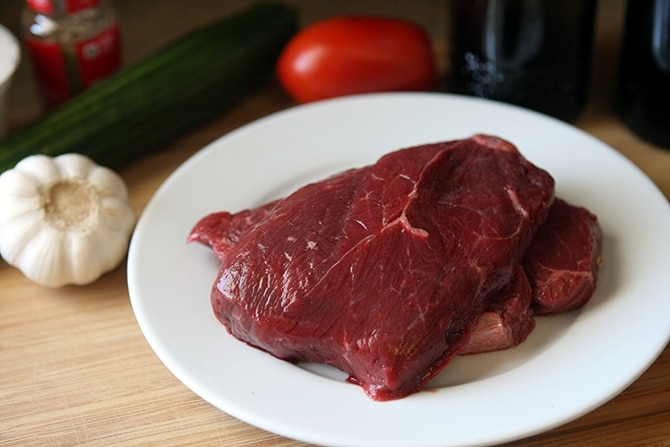 Bison Steaks with Jack Daniel Sauce
Serves: 6
Ingredients
6 boneless bison steaks, about 10 ounces each
2 tablespoons butter or olive oil
sea salt and freshly ground black pepper
For the Jack Daniel sauce:
2 ounces shallots, very finely chopped
2 ounces fresh mushrooms, sliced
4 tablespoons unsalted butter, divided
16 ounces buffalo or beef stock
6 ounces dry white wine
2 tablespoons green peppercorns, lightly crushed
4 ounces  Jack Daniel's, plus 2 ounces
4 ounces heavy cream
squeeze of fresh lemon juice
Instructions
Season the bison steaks with salt and black pepper, and leave to rest for 1 hour at room temperature.
To make the sauce, sauté the shallots and mushrooms in 2 tablespoons of the butter over a medium heat for a few minutes until golden brown.
Add the stock, 4 ounces Jack Daniel's and 1 tablespoon of the green peppercorns, and gently simmer until reduced by half. Pour in the cream, and continue to reduce until it has the consistency of a light sauce.
Whisk in the remaining butter, little by little, then add the remaining peppercorns, the extra Jack Daniel's and a squeeze of lemon juice to taste. Remove from the heat, and set aside to keep warm.
Sear the bison steaks in butter or olive oil until medium-rare, 2-3 minutes per side.
Transfer to warm serving plates, pour over the delicious sauce and serve with a vegetable salad of choice.