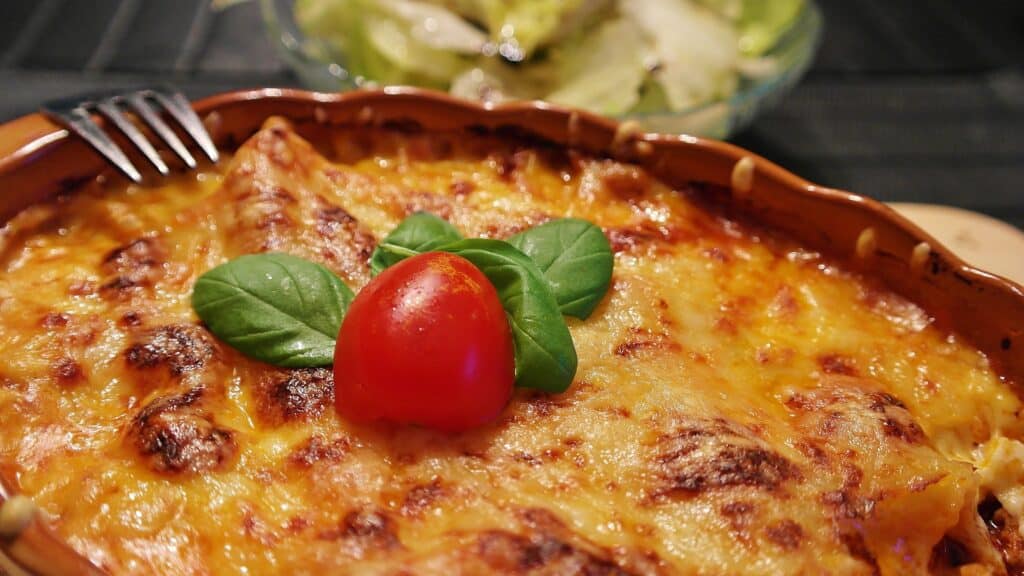 Ingredients
2 lb. ground bison
1 cup chopped onions
1 # 2 ½ can tomatoes
1 can tomato paste
2 teaspoons salt
½ teaspoon dried oregano
¼ teaspoon pepper
8 oz. package lasagna noodles
½ lb. mozzarella cheese
Parmesan cheese
Instructions
Brown ground bison. Add onions, and cook until transparent.
Add tomatoes and spices. Cover and simmer one hour or until thickened.
Cook noodles.
Slice cheese.
Spread ¼ of the sauce in the bottom of a 9x 13 pan. Cover with layer of noodles and then layer of cheeses. Repeat layers. End with sauce and cheeses on top. Freezes well.
Bake at 350 degrees for 30 to 40 minutes.
Special thanks to Fischer's Sleepy Bison Acres