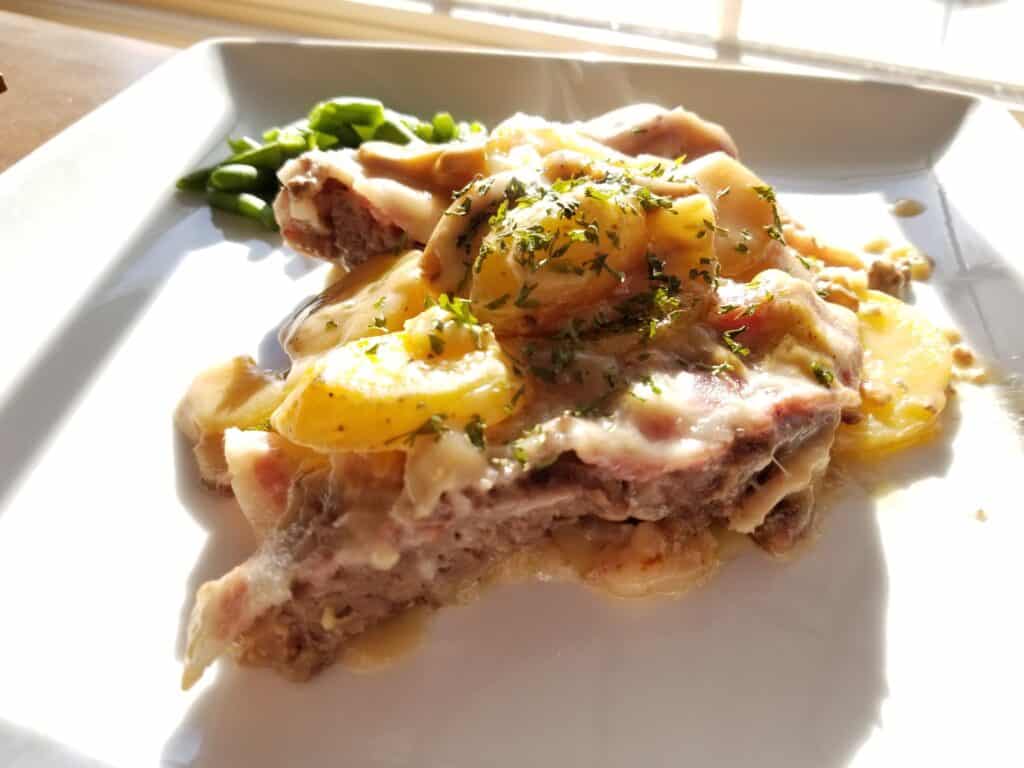 This will make its own gravy.
Ingredients
4- 1 lb round steaks
½ lb bacon
8-10 potatoes, medium, sliced
2 onions, sliced
1 (8oz) can mushrooms
1 (12oz) can cream of mushroom soup
1 (12oz) can cream of celery soup
Instructions
Place first steak on bottom of roasting pan.
Then place strips of raw bacon on top of steak.
Combine the mushroom and celery soups. Spread ¼ of the mixture on the steak. Then layer potatoes, onions, mushrooms.
Continue layers until ingredients run out. Pour a small amount of milk around the sides of the steaks. Cover well and bake at 325° for 2 hours.
Special thanks to Teresa Meyer for sharing this recipe.