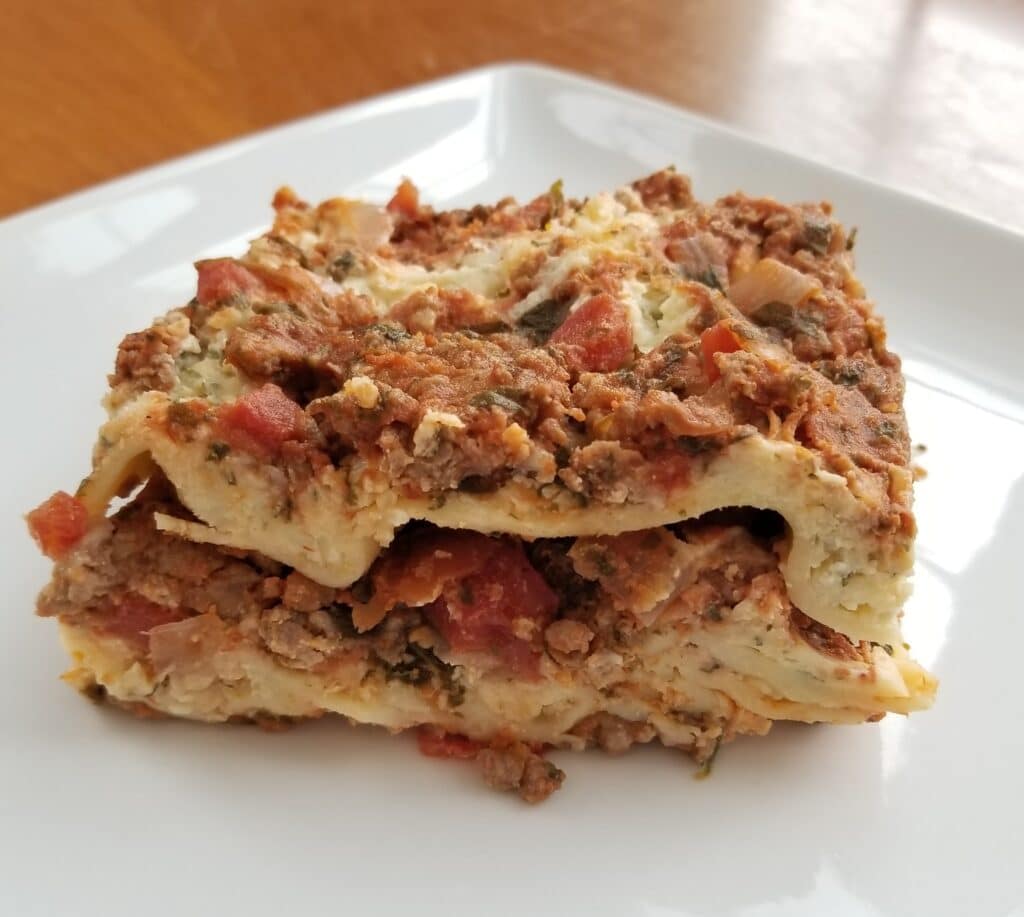 Ingredients
2 lbs. bison burger
¼ cup chopped onion
2 tsp. minced garlic
¾ tsp. fennel seeds
2 (28 oz) cans tomato sauce
2 tsp. basil leaves
1 tsp. oregano
½ tsp. pepper
8 lasagna noodles, cooked
Cottage cheese
Mozzarella cheese
Parmesan cheese
Instructions
Brown burger and onion.
While that is browning, add the rest of the ingredients, except the cheeses, in another pan to start simmering
Layer 4 lasagna noodles, ½ of the sauce, cottage cheese, any amount mozzarella cheese. Repeat the layers.  Sprinkle parmesan cheese on the last layer.
Bake at 375° for 30 to 40 minutes or until bubbly.
Special thanks to Luanne Boomgarden for sharing this recipe.