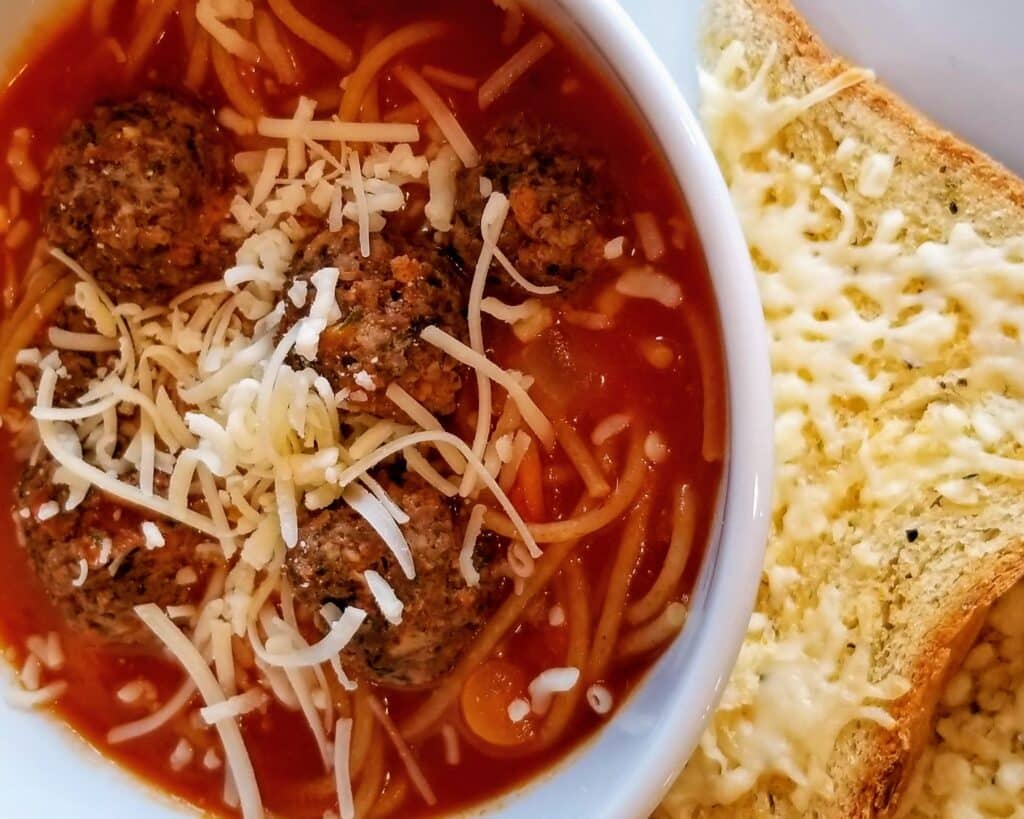 Serves: 6
Stoup: thicker than a soup but not quite a stew… will warm your soul on a cool autumn day.
Ingredients
Stoup Base
3 Tbsp olive oil
4 cloves of garlic chopped
1 bay leaf
1 large onion, chopped
3 carrots, chopped
1 – 15oz can tomato sauce
1 – 28 oz can crushed tomatoes
1 qt stock (your choice)
½ lb spaghetti, broken into thirds
Meatballs
1 lb ground bison
1 egg
1 Tbsp Worcestershire sauce
½ c finely chopped parsley
½ c Italian breadcrumbs
½ c grated Asiago cheese
salt and black pepper
Instructions
Mix all the meatball ingredients thoroughly together. Roll the mixture into balls the size of a large walnut. Set aside.
Heat a soup pot over medium high heat. Add oil, garlic, bay leaf, onion and carrots and sauté five minutes or until softened. Season with a little salt and pepper. Add tomato sauce, crushed tomatoes and stock. Cover and bring to a boil.
Once boiling add meatballs and broken spaghetti and cook another 10 minutes. Season as desired. Serve with extra grated Asiago cheese at the table.