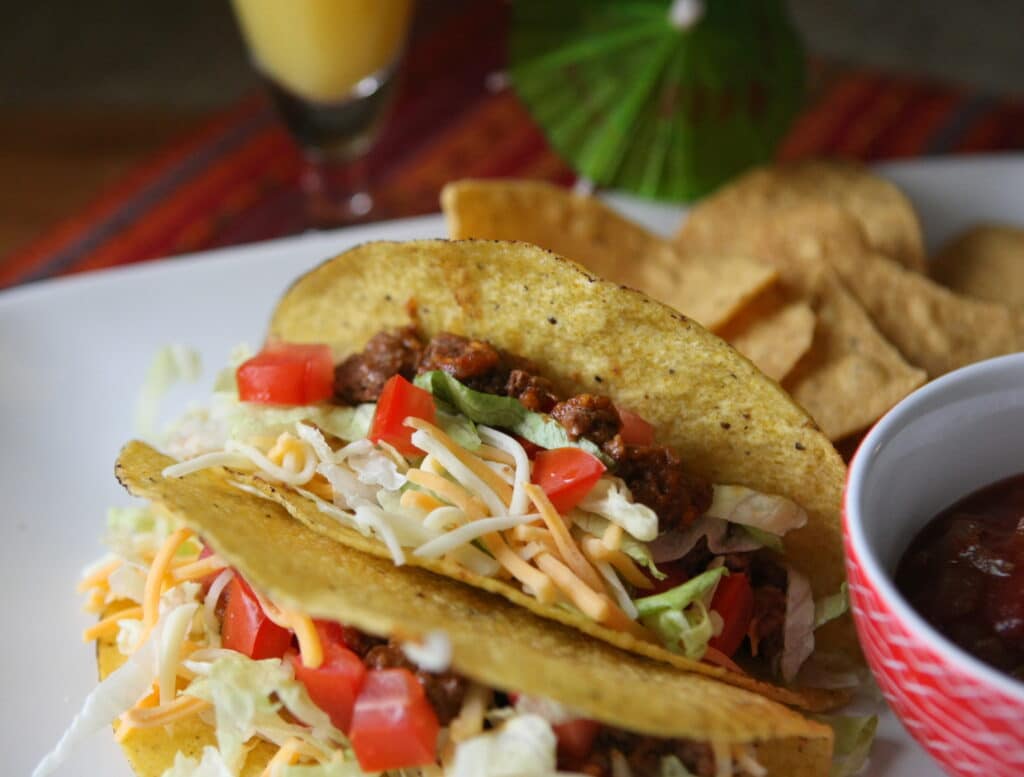 Serves: 4
Ingredients
1 pound ground bison
1 beef bouillon cube
3/4 cup hot water
1 tablespoon flour
1 tablespoon cornstarch
1 tablespoon dried onion flakes
1 teaspoon garlic salt
1 teaspoon ground cumin
1 teaspoon paprika
1 teaspoon chili powder
1/2 teaspoon onion salt
1/4 teaspoon cayenne pepper
1/4 teaspoon sugar
Instructions
In a large frying pan, brown bison over medium heat. Reduce heat to medium-low.
Meanwhile, add bouillon cube to hot water and let dissolve.
Combine flour, cornstarch, onion flakes, salt, cumin, paprika, chili powder, onion salt, cayenne pepper and sugar.
Add seasoning mixture to bison, then add water and bouillon. Stir to combine and cook until heated through.