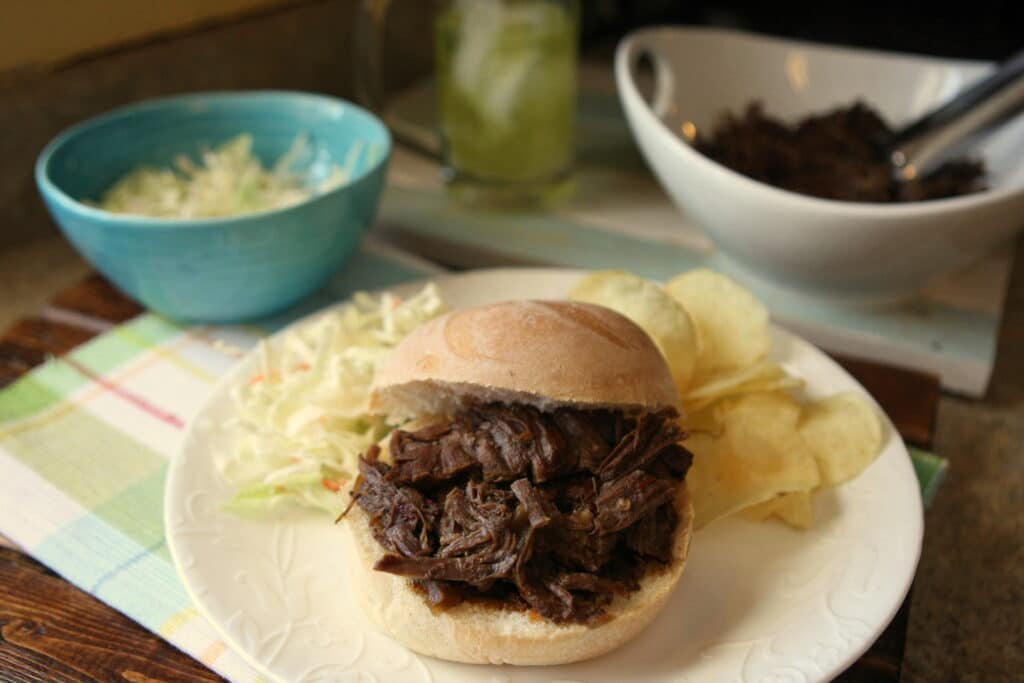 Tangy Barbecue Bison Sandwiches
Ingredients
3 pound Bison Roast
2 medium Onions, sliced
Kaiser Buns
In small bowl combine:
2 Tbsp chili powder
1 tsp celery seeds
½ tsp salt
½ tsp ground pepper
Instructions
Rub seasoning mixture on all sides of roast.
Scatter half of the sliced onions on bottom of slow cooker. Place roast on onions and scatter remaining onions on top.
In another bowl stir together: 1 cup smoke-flavored barbecue sauce and ½ c. beer or root beer. Pour over roast and onions. Cover and cook on low-heat setting for 10-12 hours or until meat is fork-tender. Transfer meat to cutting area, let stand 15 minutes. Pull meat into shreds using 2 forks. Return meat to sauce and heat through. Serve on Kaiser buns with your favorite side dishes.